Our elegant Mayfair filming venue offers a mix of period and contemporary spaces for location hire.
With high ceilings and beautifully proportioned windows, our filming spaces offer natural daylight and a wealth of historical features, all set against the backdrop of one of Mayfair's most prestigious streets.
Get in touch with our team today to discuss your filming requirements.
Filming in Mayfair
From intimate interviews, filming for the big screen, documentaries or hybrid events, the Royal Institution is a splendid central London filming location.
With a range of aesthetics across our nine spaces, the Ri can transform to suit your needs. Hire our venue exclusively, or you can choose a selection of spaces that suit your filming vision.
Period filming location In London
Whether you're filming a modern documentary in the contemporary Atrium or shooting a period drama in our historic Regency Library, the Royal Institution can transform into any era,
The sweeping double staircase in the Grand Entrance is a favourite with location managers while the portraits, busts and original features of the first floor are perfectly suited to a period backdrop.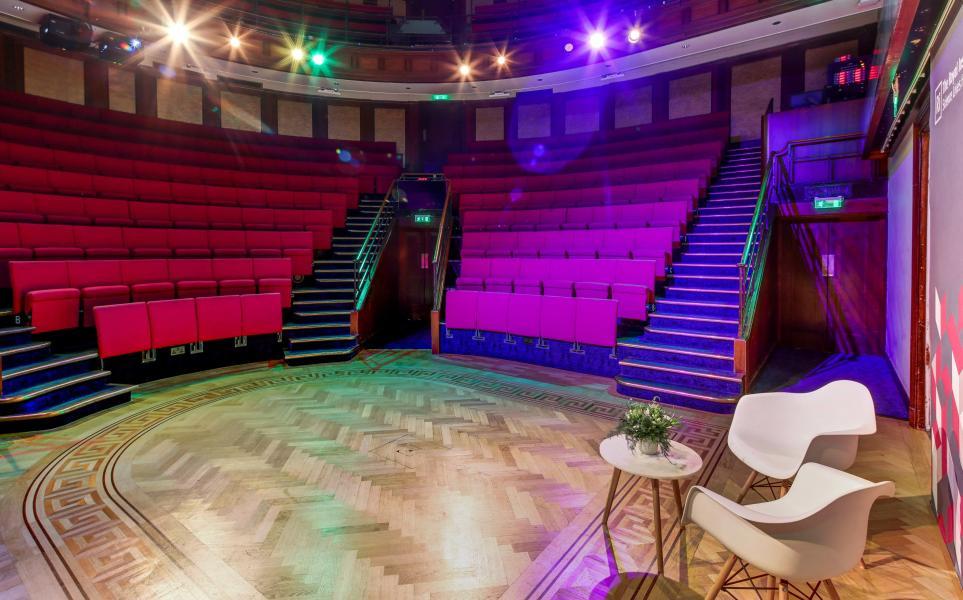 Science filming location
Our range of hireable spaces mean that we can not only provide your next filming backdrop, but also space for your production office and green rooms.
The Ri is the filming venue for the Christmas Lectures. Every year we work with large film crews in our iconic Theatre to produce this popular TV science show for the BBC.
We've also worked with the BBC on Professor Brian Cox's new series Adventures in Space and Time.
With unique period features, and a mix of striking modern and historic spaces, and our historic central London location, the Ri is the ideal Mayfair filming venue.
Get in touch
Our dedicated events team will be on hand to work directly with your production team to meet all your filming location needs.
Contact us today to book your next Mayfair filming venue.