23/02/2021
The Royal Institution Venue has had its home in the heart of Mayfair for over 200 years.
Located on one of Mayfair's most prestigious streets the Royal Institution rubs shoulders with Browns Hotel and the Royal Arcade, backing on to New Bond Street and only a stone's throw from Fortnum and Mason and The Ritz.
With excellent transport links, plenty of accommodation and excellent restaurants; Mayfair is the perfect area to welcome your delegates and give them a taste of luxury London. Here's why we think you should host your next event with us in Mayfair. 
Central London Venue
Mayfair's central location provides excellent transport links for trains, buses and taxis and is accessible from four tube lines, with Green Park Station located only a five minute walk from the Royal Institution.
Albemarle street is also ideally placed for private cars or taxi's to drop guests directly outside of the venue.
Private Events Mayfair
Mayfair is the home of luxury events and private parties. Our timeless regency aesthetic mixed with contemporary design creates a glamorous private events venue perfect for an intimate dinner or a couture fashion viewing. 
We have experience hosting VIP guests and provide a secure and discreet events venue used in the past by government departments and embassies for private receptions and conferences. 
The Ri can also provide separate secure spaces for VIPs and will work directly with your security teams to ensure your event is kept .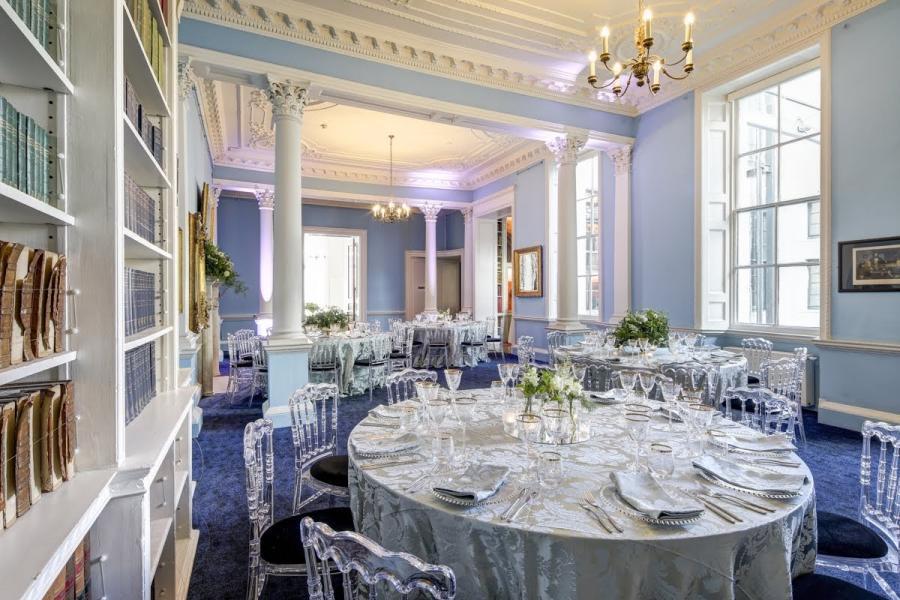 Historic Venue London
Mayfair is steeped in history with institutions, museums, galleries and bastions of culture on every street. 
The Royal Institution has existed as a science venue in the heart of Mayfair for over 200, our museum contains some of the most iconic inventions of the last two centuries and our archives are home to the work of countless scientists striving for change; from Michael Faraday's work on electromagnetic induction to Kathleen Lonsdale's pioneering use of X-rays to study crystals. 
Our mission has always been the same, to provide opportunities for the public and academics alike to engage with new scientific discoveries and promote discussion and change. The Ri takes great delight in hosting events and providing spaces for clients who share our ideals. 
With old world elegance, glamour and sophistication we believe that Mayfair is the perfect event location for you. Contact us today to book your next event at the Royal Institution's historic Mayfair venue.