02/03/2021
The Atrium is a contemporary central London event space perfect for drinks receptions, corporate events and private functions.
The Royal Institution is steeped in scientific heritage, our Mayfair venue has been the site of many of the great discoveries and inventions that have shaped the modern world.
The lower ground floor of our central London events venue, now home to the Atrium and the Faraday Museum, was once the site of working laboratories has seen many ground-breaking scientific discoveries over the last 200 years.
Historic Science Venue
For much of the early history of the Royal Institution, the Atrium was a courtyard until the 1890s when the atrium space became a research laboratory.
The lab was built for James Dewar to work on liquid gases, in the course of which research he invented the vacuum flask, now better known as the thermos flask, in order to keep these gases cold.
Later, this space was used by John Tyndall, who first demonstrated what we now call the Greenhouse Effect.
In subsequent years, this space was reconfigured by William Henry Bragg and his son William Lawrence Bragg, for their research into X-ray crystallography, which won them the Nobel Prize in 1915.
In its final stage of development the x-ray laboratory was replaced by the Faraday museum in 1935.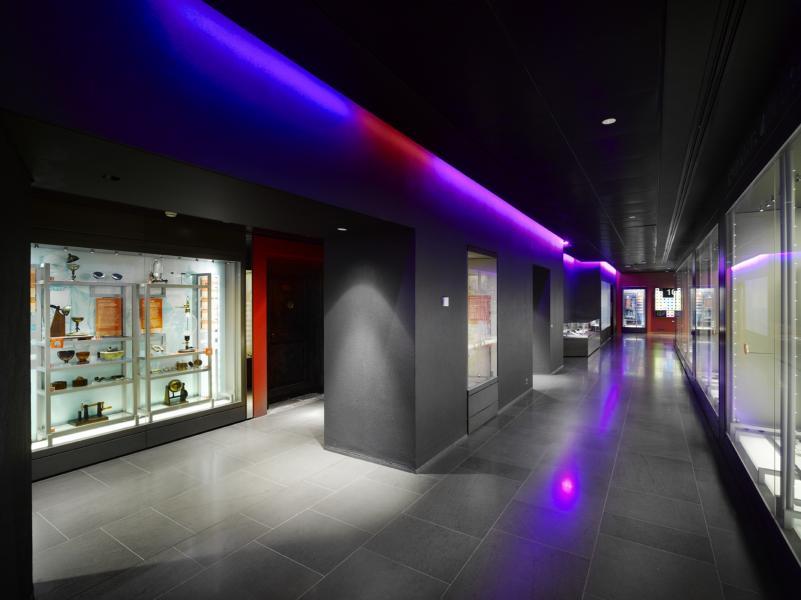 Faraday Museum
Now modernised, the lower ground floor houses the Atrium and Faraday museum as well as the L'Oreal Young Scientist Centre where the Royal Institution runs science workshops for schools and young people.
The theme of the Faraday Museum is experimentation and the museum houses the majority of our exhibition including Michael Faraday's original magnetic laboratory which is on display. The Faraday museum allows you and your guests to explore over two centuries of world-leading science.
From the first electrical transformer to the tube that told us why the sky is blue to the Davy lamp which saved the lives of countless miners, your guests can view the actual objects Ri scientists built and used in some of the world's most famous experiments.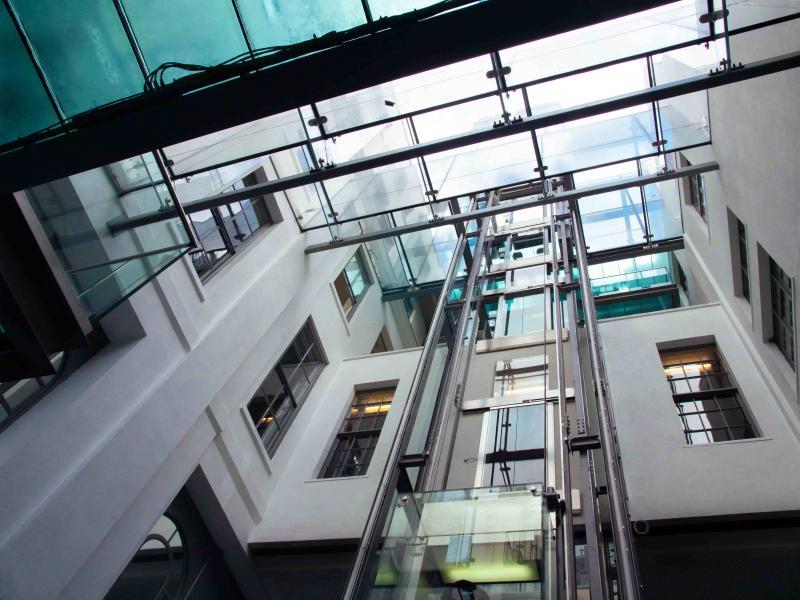 Modern London Event Venue          
The Atrium and Museum can be hired for receptions, networking spaces, private functions and corporate meetings. With its high glass ceiling and modern décor the Atrium will add a touch of scientific glamour to your next event.
Contact the team today to hire the Atrium for your next event.